Welcome to Holbrook Primary School
As always the Reading Agency and Library service are launching a reading challenge for the summer. This summer it is the Mythical Maze.
When you register you will receive a large poster and as you complete the challenge of reading six books you will receive stickers to put on it. At the end of the challenge you will receive a medal and certificate. So get reading this summer and be sure to let your teacher know if you complete the Challenge.
By following the link you can also track your progress online. http://summerreadingchallenge.org.uk/
If you missed the recent letters on registering for pupil premium and free school meals or penalties for unauthorised absences then take a look here.
Congratulations Co-Space Team on your performance in Brazil. Read the latest press release here.
We are proud of our tradition of providing education in the community for over 150 years. All our staff are committed to providing the very best learning environment for the children and maintaining the high achievement levels of our school.

We aim for our pupils to feel confident that their voice will be heard and they are encouraged to take on responsibilities and develop leadership from an early age. Our School Council, with representatives from each class, is involved in decision making and a team point reward system fosters a sense of belonging and a healthy competitive spirit.

We recognise the importance of our place in the community and as an eco-school we encourage the children to get involved in real-life projects such as running the recycling centre or fund-raising for a local charity. In addition our International School status reflects the awareness that the children are encouraged to have of being global citizens.

At Holbrook we work to provide a safe and secure environment for the pupils. The facilities and resources are maintained to a high standard and technology is up to date to ensure our pupils have the best possible start to academic life.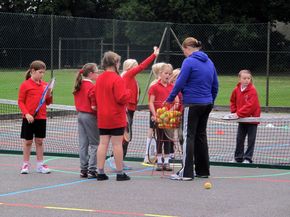 Early Birds Tennis for Girls on Wednesdays 8.00am until start of school. Come and join us!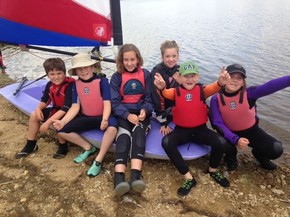 Children enter the local school's regatta at Alton Water on 26th June. They performed well and were extremely well behaved.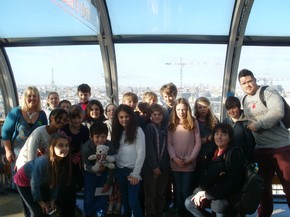 At the first level of the Eiffel Tower during our visit in December 2013.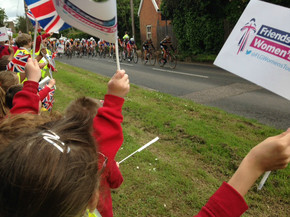 Latest School Calendar Events
School Holiday

23

Jul

2014

INSET Day for staff

03

Sep

2014

@ Holbrook Primary School

First half of Autumn term

04

Sep

2014

08:45 am - 23 oct, 15:30 pm
Calendars page(s):
School Calendar >>